Elaine Millar – Manifesto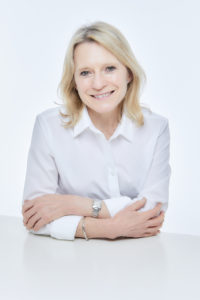 Who am I?
For the last seven years I was the first female Viscount, with responsibility for important public services. I am an advocate with extensive experience in law and financial services. I was a partner of law firm Mourant du Feu & Jeune and a Director at RBS/NatWest International.
I think analytically and logically and make well-reasoned decisions. I have wide experience of leadership but work collaboratively with others. I have energy, drive and determination.
I am 59. I have lived in Jersey since 1996 and in Trinity for over 20 years. You will often find me walking with my dog, Coco, in our beautiful lanes and on the North coast.
Why vote for me?
We remain in a period of uncertainty and volatility. We need politicians who can think clearly, make well-considered decisions and deliver positive and effective outcomes for the people of Jersey.
I believe:
in honesty, integrity and fairness
that education, housing, healthcare and open spaces should be accessible to all
in open and transparent government
I want to help to preserve Jersey as a unique and special place to live and work, which offers a good quality of life for all our citizens. To do that, we need to maintain a strong economy while meeting the needs of Islanders.
How can I help?
The next Government faces significant challenges. The areas where I can contribute most are:
Business: I have a background in business and it is important that we support our businesses to provide a diverse, productive and thriving economy. Many of our businesses have faced difficult operating conditions in the last few years due to Brexit, the pandemic and rising costs. I believe that we must:
support our financial services industry to continue competing successfully in the very competitive global marketplace in which it operates. We need to continue monitor and respond to developments in products, regulation and best practice, to ensure that Jersey remains a well-regulated jurisdiction that is attractive to international business.
support the local businesses that provide essential services and contribute to our quality of life. The pandemic and Brexit have had a huge impact on local businesses and while life appears to have returned to normal, the ongoing consequences will be felt by some businesses for some time to come.
maintain a focus on farming and agriculture. We need to continue our ability to produce our own food and respect the efforts of farmers to protect and preserve our environment.
enable access for new businesses, particularly in the digital sector, to expand and diversify our economy.
reduce red tape and ensure government processes (such as payment schedules for tax and social security) work for business.
ensure that our education system supports the business community, including by apprenticeships and other schemes to allow young people to train for their careers in Jersey. I also support continuing training and education for older adults, to allow people to seek career change or return to the workforce in different roles.
Housing: Housing affects all of us directly or indirectly. I believe in the need for affordable social housing and in a fair system for landlords and tenants. I will support initiatives to:
provide genuinely affordable social housing and remove the link between social and private sector rents.
repurpose existing buildings for housing.
return vacant property to occupation.
release Government property and other brownfield sites for development.
ensure new developments use environmentally friendly building materials, insulation and heating systems.
require new developments to consider access green space and to schools.
support the Parishes to provide housing for their parishioners.
develop schemes to help first-time buyers purchase property which recognise any investment by the taxpayer.
Health and wellbeing: I have seen and heard the issues in our health and care system arising both from a shortage of people working in the sector and the condition of our hospital. Many people, young and old, have encountered health and wellbeing challenges during the pandemic. I will support initiatives to:
ensure that all children have the best start in life through access to good nutrition, education, healthcare, sport and play.
provide consistent and reliable social and personal care which meets the needs of older people and for younger adults who need help with day-to-day living.
support our medical professionals to provide the best care for islanders.
ensure a person-centred model which provides individuals with the care they need.
ensure recognition of and funding for the work of charities in supporting our public services.
It is important that we make urgent progress with the new hospital, while at the same time controlling and scrutinising the costs.
The environment: In everything we do now, we must consider the impact on our environment and continue efforts to mitigate climate change. I will support:
efforts to improve public transport and reduce car usage.
implementation of our Carbon Neutral Roadmap.
initiatives to continue and extend recycling.
Investment in technology to reduce our environmental impact.